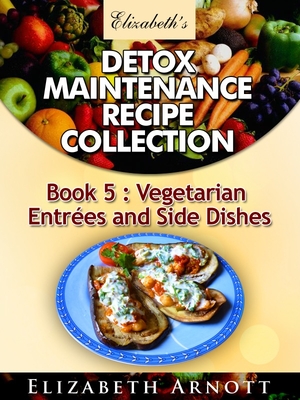 We all know that vegetables are good for us, with their high fibre and multiple vitamin and mineral content protecting our bodies against illness and aging. It is recommended that we all eat at least five portions a day. Include as many different colours of vegetables as possible to ensure that you benefit from every type of nutrient. In this book I share my Detox Maintenance Lifestyle Recipes including Stuffed Red Bell Peppers and Aubergines (eggplant) and Spiced Chickpeas with Pistachio Sauce.
Buy for Kindle, iPad, iPod touch, iPhone, Android, Blackberry, Windows and Mac from:
"Congratulations! The perfect gift for my many vegetation friends. What a variety of creative and excellent recipes. Can't wait to try some of them, such as the curried spinach with rice and lentils, spicy roasted sweet potatoes as well as stuffed red bell peppers. Great way to stay healthy."

Maria, June 2012

Worth every penny!
I have a friend who is a vegetarian, and this vegetarian entrees and side dishes recipe book should be a great gift for her. Many of the recipes are mouth-watering even though I'm not a vegetarian, such as Quinoa Spinach Lasagna, Curried Spinach with rice and lentils, spicy roasted sweet potatoes. This is awesome, I just wish it has more recipes.

Jessica Annesan, June 21, 2012