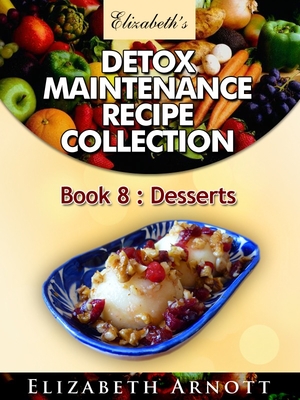 Have you been frustrated by the lack of interesting, tasty desserts without wheat, cream, butter, eggs, sugar, coffee, chocolate? It sounds impossible, but here are ten delicious recipes, which you can enjoy knowing that you are not cheating on your detox maintenance diet. In this book I share my Detox Maintenance Lifestyle recipes including Cranberry, Pear and Walnut Dessert and Spiced Honey-Glazed Fruit with Greek Yogurt.
Buy for Kindle, iPad, iPod touch, iPhone, Android, Blackberry, Windows and Mac from:
Awesome detox maintenance desserts
"Elizabeth Arnott, your detox maintenance series are fantastic! Your other detox maintenance recipes are plentiful, I wish this one has more recipes. There's apricot sorbet in this book, my favorite! Love it!"

June 21, 2012, Jessica Annesan